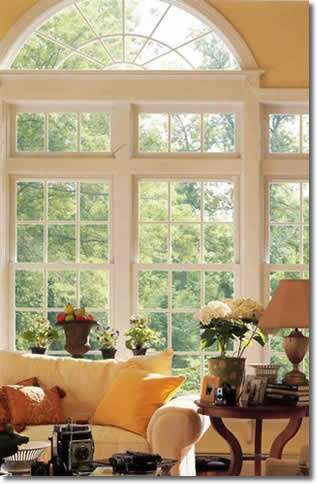 About Capitol Glass Co., Inc.
Capitol Glass Company, Inc., has been serving Western Solano County and surrounding areas since 1970. The City of Benicia was California's first state capitol from 1853-1854, before politicians decided they needed a more centralized location and moved the capitol to Sacramento, hence, the name Capitol Glass Company, Inc..
Capitol Glass is a full service Glass Company that specializes in retrofit vinyl windows and doors and custom cut glass for your business, home, boat or car. We custom cut most any type of glass in house.
For inside the home, we design and install
frameless heavy shower
enclosures that are fabricated with 3/8" or 1/2" thick glass. We offer
acrylic block windows
in clear and colored patterned blocks with a comprehensive 10-year warranty for new construction, retrofit windows and bathrooms. We also have an excellent selection of patterned glass for your custom shower or your newly remodeled kitchen cabinets.
We handle a complete line of
mirrored closet doors
--from beveled frameless doors to the more traditional gold or chrome frame doors. We will also customize any order. We design and install mirrors for any room, from vanity mirrors with light fixture cut-outs to an entire wall of mirrors for your exercise room.
Outside the home we offer doors and windows for both
current construction and historical housing.
We speciailize in retrofit vinyl windows and doors, but offer a large selection of wood products. We also custom cut replacement or new screens for your home. And we can custom fabricate sunscreens to block up to 92% of UV rays for all your heat gain problems.
For the pet owner we can install
pet doors
on existing or new sliding glass doors that are versatile, efficient, people-friendly doors of thermal paned safety glass.
Capitol is also pleased to offer custom cut glass for
vintage car
owners. If we can't find it, we will custom cut it!