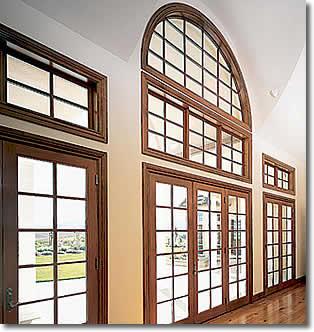 Capitol Glass Co., Inc. - Testimonials
"Jim I just got back from Res 4, I was installing the blinds. Everything looks great! Thank you again for a job well done. Everyone around here is talking about your guys and the quality of their work."
- Ken Sayles


"Capitol Glass has always given us excellent personalized service... on occasion we've had to call Jim at 8 in the morning for some replacement glass for a house we're showing. He'll have it handled in a few hours. Capitol provides a great product with great customer service."
- Coldwell Banker Solano Pacific


"As a contractor, I want to know that my subcontractor is going to respond to my requests, do the work when they say they will and do it right the first time... Capitol more than meets my criteria; whether they are installing windows, glass shower doors or mirrors, they are outstanding to work with."


- John Laverty Construction


"We've worked with Capitol Glass for years and have found they can customize anything our clients want and need."


- Affordable Quality Cabinets & Countertops


"Capitol Glass is great to work with... very fast, very reliable. We use them all the time."


- Estey Real Estate


"Capitol Glass is very professional, there are never any delays, the work is done in a timely manner and the product is excellent."


- Marina Property Management


"We've dealt with Capitol Glass for many years for both personal property and property to sell or rent. They have been excellent to work with and we've been very, very satisfied with their work. We would recommend them to anyone."
- Powerhouse Realty


"Thank you for the great work you did installing my new windows. Even though there was a little communication issue in the beginning, they turned out wonderful. The guys who installed them did a great job and were always courteous and cleaned up after themselves.

I love how quiet it is now. It's amazing. I will definitely reccommend you to others.

Thank you also for the Starbuck's card. That was a nice surprise."
- Aviva Rose-Dwyer

"Thanks to all you folks. Nice job! the windows are what I expected and quite good looking. Your installers were professional and friendly, cleaned up well and didn't seem to mind my hovering over them, asking questions and "helping"."
- Ed Smith

"Chris and Josh from Capital Glass were here today replacing the windows and they were great! Just wanted to give you that info if you wanted to pass it along to their boss. Not only did they do a nice job replacing the windows, they had to do a bunch of extra work to get to our front window (we built in front of it so they had to take the one next to it out first) and then, on their way out, quickly fixed our door that has been sticking for months.

"I thought I'd pass it along since it's always nice to know when someone goes above and beyond their basic job."
- Elliot Jorgensen and Renee Dalton
"We wanted a special front door for our house. We did not want the usual Home Depot stained glass stock model you see on many houses in Benicia. Jim at Capitol Glass showed us some really nice front doors with stained glass. We love our front door. Everyone compliments us and asks us where we got it, because they have never seen one like it.

We liked the front door so much we had Capitol glass install a glass shower enclosure in our bathroom and glass panels in our kitchen cabinets. Both are beautiful reeded glass giving our home a unique look. Thank you Capitol Glass for helping to make our home special."
- Tony Shannon and Gretchen Burgess
"Thanks so much for the great window installation. Our house is so much better now. You really did a great job and left the place very clean. Thank you again,"
- Jill, Katherine and Gabrielle
"Mike and Ken were efficient and courteous during the shower installation. We have another bathroom to redo, so you will see us again soon."
- Ken Trosien
"I really appreciate your time and effort on the window repair bid. It is nice to have such quality vendors in our area. I wish all vendors handled business that way."
- Lisa Lannoy - Jordan Real Estate
"I love, love, love my windows! Thanks you guys. They change the whole look of my house both inside and out. You guys are fantastic. Thank you so much!"
- CeCe
"It is so refreshing to meet someone who is willing to go out of their way to help someone else. Your professionalism and work ethics are a very nice change. Thank you for coming back today to finish up."
- Annie