Capitol Glass Company, Inc.
5000 E 2nd St H, Benicia, California
license # 855587
(back to Pet Doors thumbnail images)
Pet Doors
Picture 2 of 2
Previous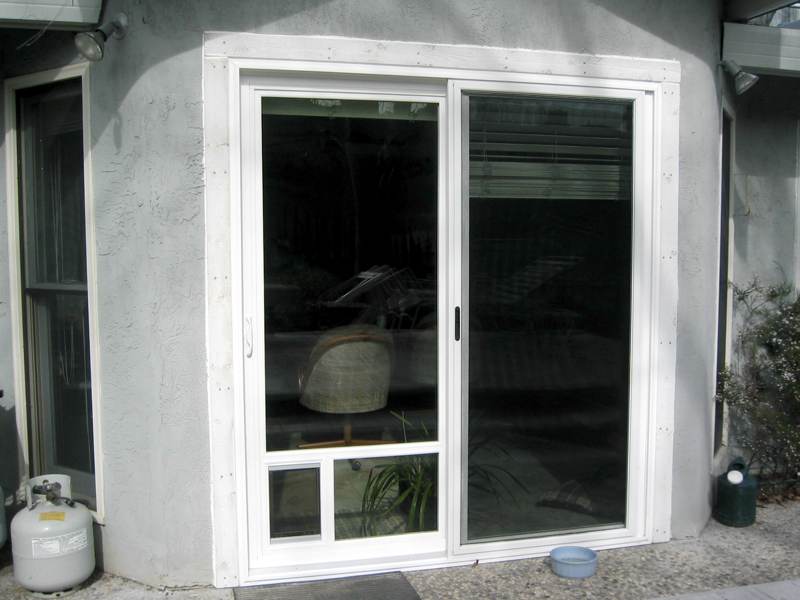 This was a replacement, retrofit sliding glass entry with pet door. The unique feature of this pet door manufacturer is that it installs easily into an existing sliding door. The vinyl frame comes complete with thermal pane safety glass.